Outside Caliper 12 Inches / 300mm
Model # OD/12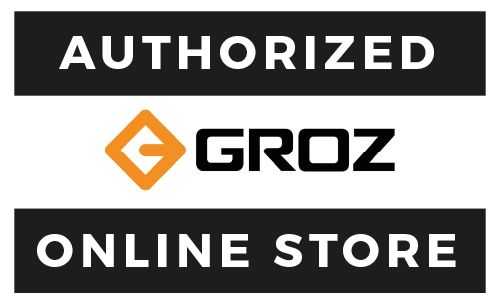 Use Coupon Code:
WELCOME25
Key Features
Brand:

Groz

Model:

OD/12

Warranty:

1 year manufacturer's warranty
See Full Product Details
This item is eligible for return.
Orders over AED 99 ship free in the UAE.
Want to know when it's back in stock?
COD


Product Information
Groz OD/12 Outside Caliper 12 Inches / 300mm is a product engineered with precision, delivering exceptional performance
with features like amongst the oldest comparative measuring tools Calipers are designed for taking transfer measurements or for comparing external and internal measurements Dividers are used for marking on steel or for transferring measurements from master templates Divider points are hardened for increased wear resistance, manufactured from high grade steel with a polished finish the legs pivot on a roller and are tensioned by a bow spring Measuring adjustment is via an adjusting nut that allows fine settings Measuring capacity Size is the distance between the fulcrum and the end of the leg and these are available in two types 1 With Solid Nut 2 With Quick Nut The threads of the split quick adjusting nut engage the screw at the slightest pressure of the leg and when the pressure is withdrawn the nut releases itself sliding freely over the screw This feature helps save valuable time in opening x26 closing when a variety of measurements have to be taken consecutively.
Maintive brings to you 100% genuine Outside Calipers from Groz at your doorstep with fast shipping, multiple and secure payment methods and easy returns. Order OD/12 Outside Caliper 12 Inches / 300mm today at the best price only from Maintive.
Features
Amongst the oldest comparative measuring tools, Calipers are designed for taking transfer measurements or for comparing external and internal measurements. Dividers are used for marking on steel or for transferring measurements from master templates. Divider points are hardened for increased wear resistance
Manufactured from high grade steel with a polished finish, the legs pivot on a roller and are tensioned by a bow spring. Measuring adjustment is via an adjusting nut that allows fine settings. Measuring capacity/ Size is the distance between the fulcrum and the end of the leg
These are available in two types: 1. With Solid Nut 2. With Quick Nut -The threads of the split quick adjusting nut engage the screw at the slightest pressure of the leg and when the pressure is withdrawn, the nut releases itself sliding freely over the screw. This feature helps save valuable time in opening & closing when a variety of measurements have to be taken consecutively
Specifications
Size

300mm

Warranty

1 year manufacturer's warranty
Size

300mm

Warranty

1 year manufacturer's warranty