About Us
At maintive, we are transforming the way businesses buy their everyday supplies. We understand the importance of delivering business-critical products that align with our customer's industrial needs, which is why you can count on us to provide the advanced and innovative products that helps keep your business running.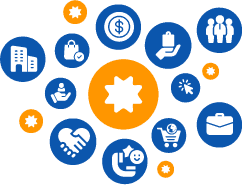 Wide Product Portfolio
We stock a range of industrial products spanning over 10,000+ products for every task on the job, from the industry leaders you trust. From power tools to testing equipment, explore our wide portfolio for products you need to keep your business running.
Fast shipping worldwide
We work hard to ensure your orders are dispatched from our distribution centre in the UAE as soon as possible. We offer worldwide shipping to our customers, so you can focus on things that matter to your business while your essential tools reach your doorstep. Find our more details on our delivery FAQs.
Customer service at your fingertips
Providing a world-class customer experience is what we strive for everyday here at maintive. Our dedicated team goes above & beyond for our customers to ensure top-quality support across all our channels. For any questions about our products and services, reach out to us via live chat or phone call Saturday through Thursday from 9 am – 6 pm, or send us an email at [email protected].
Safe & Secure Payment
We've made sure that buying from maintive is as easy and safe as possible for our customers. That's why we have multiple options for payment. We accept all major credit cards, PayPal, Apple Pay, Google Pay, as well as cash on delivery for customers based in the UAE.
Hassle-free returns within the UAE
We have a created a hassle-free returns policy for our customers, contact us at [email protected] to learn more about it. In the unlikely event of any issues with products, or if you decided to change your mind within 7 days of delivery, you can easily navigate your returns by going through our step-by-step instructions.
On-Site Warehouse
We take great care while preparing your orders to ensure that they reach you in perfect condition. All products ordered from maintive are dispatched from our on-site distribution centre, which means we can maintain our quality control levels to the highest standards.