Wireless Weather Station Kit - 915MHz
Model # WTH600-KIT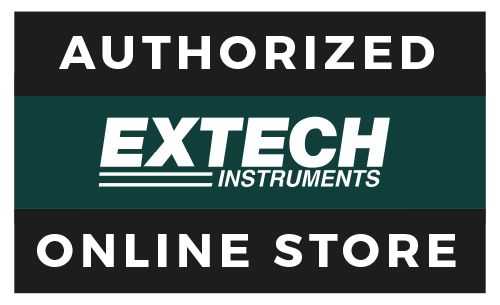 Use Coupon Code:
WELCOME25
Key Features
Brand:

Extech

Model:

WTH600-KIT

Warranty:

1 year manufacturer's warranty
See Full Product Details
This item is eligible for return.
Orders over AED 99 ship free in the UAE.
Want to know when it's back in stock?
COD


Product Information
Extech WTH600-KIT Wireless Weather Station Kit - 915MHz is a product engineered with precision, delivering exceptional performance
with features like weather Forecast displays Sunny Partially Cloudy Cloudy Rainy Stormy or Snowy condition, barometric pressure in Relative or Absolute readings and displays Rain Rate Daily Weekly Monthly and Total Rainfall measurement in inches or millimeters.
Maintive brings to you 100% genuine Test Leads Probes And Clips from Extech at your doorstep with fast shipping, multiple and secure payment methods and easy returns. Order WTH600-KIT Wireless Weather Station Kit - 915MHz today at the best price only from Maintive.
Features
Weather Forecast displays Sunny, Partially Cloudy, Cloudy, Rainy, Stormy, or Snowy condition
Barometric pressure in Relative or Absolute readings
Displays Rain Rate, Daily, Weekly, Monthly and Total Rainfall measurement (in inches or millimeters)
Historical bar chart display for rainfall (past 5 days) or pressure changes (1, 3, 6, 12, 24 hours)
Items Included
Completes with one Base Station with 3 AA batteries
one Transmitter with 3 AA batteries
Specifications
Temperature

indoor -40 to 158°F (-40 to 70°C)/ Outdoor:- 40 to 176°F (-40 to 80°C)

Relative Humidity

indoor 20 to 90%RH/Outdoor 1 to 99%RH

Barometer

15.95 to 32.48inHg

Wind Chill

40-158°F (40 to 70°C)

Heatindex

78.8-122°F (26 to 50°C)

Raingauge

0 to 393.in(0 to 9999mm)

MPH

0 to 112MPH

Km/H

0 to 180km/h

Dimensions

Indoor Base Station- 4.7 x 7.5 x 0.9in (120 x 190 x 22mm) Outoor Transmitter- 13.5 x 15.5 x 5.5in(343.5 x 393.5 x 136mm)

Weight

Indoor Base Station 13.1 oz. (370g)/Outoor Transmitter 23.7 oz. (673g)

Warranty

1 year manufacturer's warranty
Temperature

indoor -40 to 158°F (-40 to 70°C)/ Outdoor:- 40 to 176°F (-40 to 80°C)

Relative Humidity

indoor 20 to 90%RH/Outdoor 1 to 99%RH

Barometer

15.95 to 32.48inHg

Wind Chill

40-158°F (40 to 70°C)

Heatindex

78.8-122°F (26 to 50°C)

Raingauge

0 to 393.in(0 to 9999mm)

MPH

0 to 112MPH

Km/H

0 to 180km/h

Dimensions

Indoor Base Station- 4.7 x 7.5 x 0.9in (120 x 190 x 22mm) Outoor Transmitter- 13.5 x 15.5 x 5.5in(343.5 x 393.5 x 136mm)

Weight

Indoor Base Station 13.1 oz. (370g)/Outoor Transmitter 23.7 oz. (673g)

Warranty

1 year manufacturer's warranty