Industrial Scopemeter, 40 MHz
Model # 124B/EU/S
AED 12,092.00
Incl. of VAT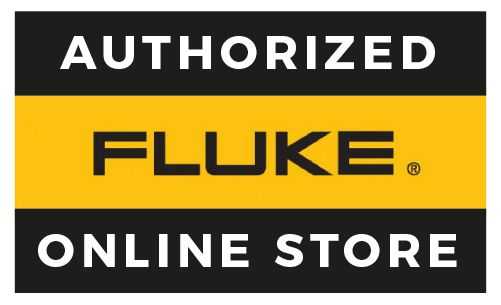 Use Coupon Code:
WELCOME25
Key Features
Brand:

Fluke

Model:

124B/EU/S

Warranty:

3 years manufacturer's warranty
See Full Product Details
This item is eligible for return.
Orders over AED 99 ship free in the UAE.
Want to know when it's back in stock?
COD


Features
Dual-input 40 MHz digital oscilloscope and SCC Kit
Features two 5000 counts true-RMS digital multimeters
Automatic measurements
A dual-input Trend Plot recorder
IntellaSet™ technology automatically and intelligently adjusts numerical readout based on the measured signal
Dual-input waveform and meter reading recorder for trending data over extended periods
Recorder Event Detect captures elusive intermittent signals on repetitive waveforms up to 4 kHz
Store instrument setups defined by a test sequence for routine maintenance or most often used test procedures
Items Included
Fluke 124B/S hand held oscilloscope
Shielded test leads with black ground leads
Black test lead (for grounding)
Hook clips (red
blue)
Banana to BNC adapters (black
x1)
10:1 voltage probe
USB angled adapter
Wi-Fi USB adapter
Switch mode power supply
Adapter/battery charger
Rechargeable Li-ion battery pack
Soft carrying case
Magnetic hanger
FlukeView ScopeMeter software for Windows
Screen protector.
Specifications
Bandwidth

40 MHz

Number of Channels

2 channels

Displays

640 x 480 pixels

Time base

10 ns - 500 s/div

Vertical deflection

5 mV - 200 V/div

Frequency

1 Hz, 10 Hz, 100 Hz, 1 kHz, 10 kHz, 100 kHz, 1 MHz, 10 MHz, and 70 MHz

RPM

50.00 kRPM

Duty Cycle

2 % to 98 %

Pulse Width

15 Hz (1 Hz) to 30 MHz in continuous autoset

Capacitance

50 nF, 500 nF, 5 μF, 50 μF, 500 μF

Safety Rating

IEC 61010-2-033: CAT IV 600 V/CAT III 750 V

Input coupling

AC, DC

Input voltage

10 V/DC up to 21 V DC

Power supply (details)

Li-ion battery 10.8 V

Weight

1.4 kg

Warranty

3 years manufacturer's warranty
Bandwidth

40 MHz

Number of Channels

2 channels

Displays

640 x 480 pixels

Time base

10 ns - 500 s/div

Vertical deflection

5 mV - 200 V/div

Frequency

1 Hz, 10 Hz, 100 Hz, 1 kHz, 10 kHz, 100 kHz, 1 MHz, 10 MHz, and 70 MHz

RPM

50.00 kRPM

Duty Cycle

2 % to 98 %

Pulse Width

15 Hz (1 Hz) to 30 MHz in continuous autoset

Capacitance

50 nF, 500 nF, 5 μF, 50 μF, 500 μF

Safety Rating

IEC 61010-2-033: CAT IV 600 V/CAT III 750 V

Input coupling

AC, DC

Input voltage

10 V/DC up to 21 V DC

Power supply (details)

Li-ion battery 10.8 V

Weight

1.4 kg

Warranty

3 years manufacturer's warranty