Advanced Motor And Drive Troubleshooting Kit
Model # 1587MDT-FC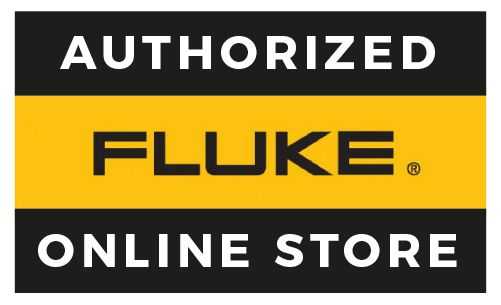 Use Coupon Code:
WELCOME25
Key Features
Brand:

Fluke

Model:

1587MDT-FC

Warranty:

3 years manufacturer's warranty
See Full Product Details
This item is eligible for return.
Orders over AED 99 ship free in the UAE.
Want to know when it's back in stock?
COD


Product Information
Fluke 1587MDT-FC Advanced Motor And Drive Troubleshooting Kit is a product engineered with precision, delivering exceptional performance
with features like with the Fluke 1587 FC perform insulation tests plus a widerange of DMM tasks with confidence and ease, use the Fluke i400 with your Fluke 1587 FC to accurately measure AC current without breaking the circuit and check the rotation of threephase motors easily and safely with the Fluke 9040.
Maintive brings to you 100% genuine Insulation Testers from Fluke at your doorstep with fast shipping, multiple and secure payment methods and easy returns. Order 1587MDT-FC Advanced Motor And Drive Troubleshooting Kit today at the best price only from Maintive.
Features
With the Fluke 1587 FC, perform insulation tests, plus a wide-range of DMM tasks with confidence and ease
Use the Fluke i400 with your Fluke 1587 FC to accurately measure AC current without breaking the circuit
Check the rotation of three-phase motors easily and safely with the Fluke 9040
Items Included
Fluke 1587 FC 2-in-1 Insulation DMM Fluke i400 Current Clamp Fluke 9040 Phase Rotation Indicator
Specifications
DC Voltage

600mV - 1000V

AC Voltage

600mV - 1000V

DC Current

400mA to 60mA

AC Current

400mA to 60mA

Resistance

600Ω to 50MΩ

Frequency

99.99Hz - 99.99kHz

Capacitance

1000nF - 9999μF

Temperature

-40 ° C to 537 ° C

Insulation Resistance

0.01 MΩ to 2 GΩ

Test Voltages

50, 100, 250, 500, 1000 V

Maximum voltage applied to any terminal and common

1000 V

Storage temperature

40 °C to 60 °C (-40 °F to 140 °F)

Operating temperature

-20 °C to 55 °C (-4 °F to 131 °F)

Temperature coefficient

0.05 x (specified accuracy) per °C for temperatures <18 °C or >28 °C (<64 °F or >82 °F)

Warranty

3 years manufacturer's warranty
DC Voltage

600mV - 1000V

AC Voltage

600mV - 1000V

DC Current

400mA to 60mA

AC Current

400mA to 60mA

Resistance

600Ω to 50MΩ

Frequency

99.99Hz - 99.99kHz

Capacitance

1000nF - 9999μF

Temperature

-40 ° C to 537 ° C

Insulation Resistance

0.01 MΩ to 2 GΩ

Test Voltages

50, 100, 250, 500, 1000 V

Maximum voltage applied to any terminal and common

1000 V

Storage temperature

40 °C to 60 °C (-40 °F to 140 °F)

Operating temperature

-20 °C to 55 °C (-4 °F to 131 °F)

Temperature coefficient

0.05 x (specified accuracy) per °C for temperatures <18 °C or >28 °C (<64 °F or >82 °F)

Warranty

3 years manufacturer's warranty