True RMS Thermal Multimeter With iFlex, CAT IV 600V, -10 to 200°C, 10A
Model # 279FC/iFlex
Limited Stock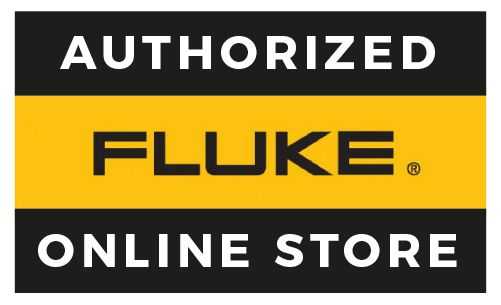 Use Coupon Code:
WELCOME25
Key Features
Brand:

Fluke

Model:

279FC/iFlex

Voltage (AC/DC):

1000V

AC Current:

2500A

Resistance:

50MΩ

Capacitance:

9999 μF

Warranty:

3 years manufacturer's warranty
See Full Product Details
This item is eligible for return.
FREE delivery in the UAE

Delivery
5 - 7 December
FREE

Click & Collect
Today, 9:00 AM - 4:30 PM
FREE
Want it Today?
Select Click & Collect on checkout within the next 3 Hours, 0 minutes.
COD


Product Information
Fluke 279FC/iFlex True RMS Thermal Multimeter With iFlex, CAT IV 600V, -10 to 200°C, 10A is a product engineered with precision, delivering exceptional performance
with features like fullfeatured multimeter with builtin thermal imager, 15 measurement functions including AC voltage with lowpass filter DC voltage Resistance Continuity Capacitance Diode test MinMaxAvg AC current with iFlex Frequency Thermal imaging reveals many electrical issues quickly and safely eliminating the need for timeconsuming testing and validation and twoinone tool is designed to increase productivity– no need to go back to the truck or office to retrieve a shared camera or wait for the thermographer do more in less time iFlex expands your measurement capabilities get into tight hard to reach spaces for current measurement up to 2500 A AC.
Maintive brings to you 100% genuine Digital Multimeters from Fluke at your doorstep with fast shipping, multiple and secure payment methods and easy returns. Order 279FC/iFlex True RMS Thermal Multimeter With iFlex, CAT IV 600V, -10 to 200°C, 10A today at the best price only from Maintive.
Features
Full-featured multimeter with built-in thermal imager
15 measurement functions including: AC voltage with low-pass filter, DC voltage, Resistance, Continuity, Capacitance, Diode test, Min/Max/Avg, AC current (with iFlex), Frequency Thermal imaging reveals many electrical issues quickly and safely, eliminating the need for time-consuming testing and validation
Two-in-one tool is designed to increase productivity– no need to go back to the truck or office to retrieve a shared camera or wait for the thermographer do more in less time! iFlex expands your measurement capabilities get into tight, hard to reach spaces for current measurement (up to 2500 A AC)
Designed for durability, built to withstand a 3 m (9.8Ft) drop, double insulated with raised rubber holster for increased protection
Save measurements and images while communicating wirelessly with a smart phone up to 20 feet / 6.1 m away (no obstructions)
Rechargeable lithium ion battery allows for a for a full work day (10+ hours) under normal conditions; a second battery option means you will always have a battery ready to install.
102x77 image resolution offers immediate visual cues of hot, potentially troublesome areas
Items Included
279 FC TRMS Thermal Multimeter 45.72 cm (18 in) iFlex Flexible Current Probe
(1 pair) TL175 Test Leads
Rechargeable Lithium Ion Battery and Charger
Soft Carrying Case
Hanging strap
Specifications
DC voltage

1000V

AC voltage

1000V

AC current

2500A

Resistance

50MΩ

Capacitance

9999 μF

Frequency

100 kHz

Basic DC Accuracy

0.09%

Bandwidth

1% 45 Hz to 65 Hz, full time low pass filter

Infrared resolution

102 x 77

Field of View

36° (w) x 27° (h)

Focus

Fixed Focus:Operating temperature: -10 °C to 50 °C (14 °F to 122 °F)

Temperature Range (selectable °C and °

-10 °C to 200 °C (14 °F to 392 °F) Accuracy: ±5 °C (9 °F) or (±5% as tested)

Focus

Fixed Focus

Operating temperature

-10 °C to 50 °C (14 °F to 122 °F)

Storage temperature

-20 ºC to 60 ºC (-4 °F to 140 °F)

Size

215.9 x 93.9 x 57.1 mm (8.5 x 3.7 x 2.25 in)

Warranty

3 years manufacturer's warranty
DC voltage

1000V

AC voltage

1000V

AC current

2500A

Resistance

50MΩ

Capacitance

9999 μF

Frequency

100 kHz

Basic DC Accuracy

0.09%

Bandwidth

1% 45 Hz to 65 Hz, full time low pass filter

Infrared resolution

102 x 77

Field of View

36° (w) x 27° (h)

Focus

Fixed Focus:Operating temperature: -10 °C to 50 °C (14 °F to 122 °F)

Temperature Range (selectable °C and °

-10 °C to 200 °C (14 °F to 392 °F) Accuracy: ±5 °C (9 °F) or (±5% as tested)

Focus

Fixed Focus

Operating temperature

-10 °C to 50 °C (14 °F to 122 °F)

Storage temperature

-20 ºC to 60 ºC (-4 °F to 140 °F)

Size

215.9 x 93.9 x 57.1 mm (8.5 x 3.7 x 2.25 in)

Warranty

3 years manufacturer's warranty