True RMS Electronics Logging Multimeter, CAT IV 600V, 10A
Model # 289/EUR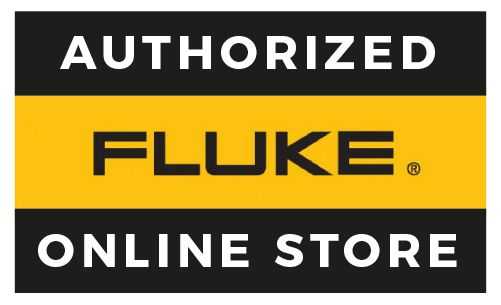 Use Coupon Code:
WELCOME25
Key Features
Brand:

Fluke

Model:

289/EUR

Voltage (AC/DC):

1000V

Current (AC/DC):

10A

Resistance:

50Ω to 500MΩ

Capacitance:

1nF to 100mF

Warranty:

10 years manufacturer's warranty
See Full Product Details
This item is eligible for return.
Orders over AED 99 ship free in the UAE.
Want to know when it's back in stock?
COD


Features
Large 50;000 count; ¼ VGA display with white backlight.
Multiple sets of measurement information can simultaneously displayed at the same time
50 ohm range – useful for measuring and comparing differences in motor winding resistance; low ohm measurements; or other contact resistance.
Two terminal 50 ohm range with 1 milliohm resolution; 10 mA source current.
Provides up to a 14x zoom to view and analyze TrendCapture data in depth
Includes a selectable AC filter (smoothing mode) to help display a steadier reading when the input signal is changing rapidly or noisy.
Multiple logging sessions possible without download.
Multi-lingual interface.
Items Included
289 True-RMS Industrial Logging
Multimeter
TL71 Test Leads
AC175 Alligator Clips
Batteries – 6 AA Installed
Specifications
DC voltage

1000V

AC voltage

1000V

DC current

10A

AC current

10A

Resistance

50Ω to 500MΩ

Capacitance

1nF to 100mF

Frequency

99.999Hz to 999.99kHz

Temperature

-200.0°C to 1350.0°C

Safety Rating

CAT IV 600V, CAT III 1000V

Battery type

6 AA alkaline batteries, NEDA 15A IECLR6

Temperature

Operating: -20°C to 55°C

Weight

870.9 g (28 oz)

Warranty

10 years manufacturer's warranty
DC voltage

1000V

AC voltage

1000V

DC current

10A

AC current

10A

Resistance

50Ω to 500MΩ

Capacitance

1nF to 100mF

Frequency

99.999Hz to 999.99kHz

Temperature

-200.0°C to 1350.0°C

Safety Rating

CAT IV 600V, CAT III 1000V

Battery type

6 AA alkaline batteries, NEDA 15A IECLR6

Temperature

Operating: -20°C to 55°C

Weight

870.9 g (28 oz)

Warranty

10 years manufacturer's warranty