Infrared Thermometer, 20:1 Spot, -30 °C To 600 °C
Model # 64 Max
Limited Stock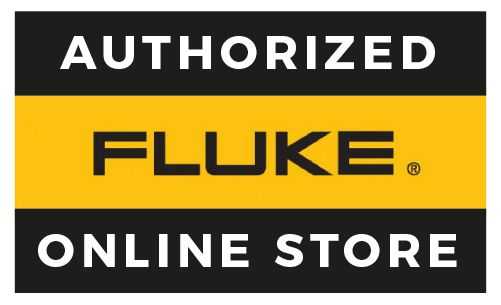 Use Coupon Code:
WELCOME25
Key Features
Brand:

Fluke

Model:

64 Max

Warranty:

3 years manufacturer's warranty
See Full Product Details
This item is eligible for return.
FREE delivery in the UAE

Delivery
5 - 7 December
FREE

Click & Collect
5th December, 9:00 AM - 4:30 PM
FREE
Click & Collect on 5th December
COD


Product Information
Fluke 64 Max Infrared Thermometer, 20:1 Spot, -30 °C To 600 °C is a product engineered with precision, delivering exceptional performance
with features like precise laser technology for more accurate and repeatable measurements Temperature accuracy of up to ± 1" or ± 1 of reading whichever is greater with 201 distance to spot ratio, flashlight and large easytoread backlit LCD display for easy viewing even in dark environment and iP54 rated for extra protection against airborne contaminants.
Maintive brings to you 100% genuine Infrared Thermometers from Fluke at your doorstep with fast shipping, multiple and secure payment methods and easy returns. Order 64 Max Infrared Thermometer, 20:1 Spot, -30 °C To 600 °C today at the best price only from Maintive.
Features
Precise laser technology for more accurate and repeatable measurements Temperature accuracy of up to ± 1" or ± 1% of reading whichever is greater with 20:1 distance to spot ratio
Flashlight and large, easy-to-read backlit LCD display for easy viewing even in dark environment
IP54 rated for extra protection against airborne contaminants
Get your tool to work when you can't - set time and desired interval between measurements and Auto Capture will capture spot temperatures unattended
99 data point logging
30 hour battery life so your tool can perform as long as you need it to
Displays the minimum, maximum or average temperature, or the difference between two measurements
Hi and Lo alarms for rapid display of measurements outside set limits
Small and lightweight design fits easily into your tool box
Items Included
Infrared Thermometer Printed Instruction Sheet
Specifications
Temperature Range

-30 °C to 600 °C (-22 °F to 1112 °F)

Temperature Range

-30 °C to 600 °C (-22 °F to 1112 °F)

Accuracy (Calibration geometry with ambient temperature 23 °C +/- 2 °C)

± 1.0 °C or ± 1.0 % of reading, whichever is greater ± 2.0 °C at -10 °C to 0 °C ± 3.0 °C at -30 °C to -10 °C

Accuracy (Calibration geometry with ambient temperature 23 °C +/- 2 °C)

± 1.0 °C or ± 1.0 % of reading, whichever is greater ± 2.0 °C at -10 °C to 0 °C ± 3.0 °C at -30 °C to -10 °C

Response Time (95 %)

< 500 ms (95% of reading)

Response Time (95 %)

< 500 ms (95% of reading)

Emissivity

0.10 to 1.00

Display Resolution

0.1 °C (0.2 °F)

Repeatability (% of reading)

± 0.5% of reading or ± 0.5 °C (whichever is greater)

Size

(175 x 85 x 75) mm (6.88 x 3.34 x 2.95) inches

Operating Temperature

0 °C to 50 °C (32 °F to 122 °F)

Storage Temperature

-20 °C to 60 °C (-4 °F to 140 °F) (without battery)

Warranty

3 years manufacturer's warranty
Temperature Range

-30 °C to 600 °C (-22 °F to 1112 °F)

Temperature Range

-30 °C to 600 °C (-22 °F to 1112 °F)

Accuracy (Calibration geometry with ambient temperature 23 °C +/- 2 °C)

± 1.0 °C or ± 1.0 % of reading, whichever is greater ± 2.0 °C at -10 °C to 0 °C ± 3.0 °C at -30 °C to -10 °C

Accuracy (Calibration geometry with ambient temperature 23 °C +/- 2 °C)

± 1.0 °C or ± 1.0 % of reading, whichever is greater ± 2.0 °C at -10 °C to 0 °C ± 3.0 °C at -30 °C to -10 °C

Response Time (95 %)

< 500 ms (95% of reading)

Response Time (95 %)

< 500 ms (95% of reading)

Emissivity

0.10 to 1.00

Display Resolution

0.1 °C (0.2 °F)

Repeatability (% of reading)

± 0.5% of reading or ± 0.5 °C (whichever is greater)

Size

(175 x 85 x 75) mm (6.88 x 3.34 x 2.95) inches

Operating Temperature

0 °C to 50 °C (32 °F to 122 °F)

Storage Temperature

-20 °C to 60 °C (-4 °F to 140 °F) (without battery)

Warranty

3 years manufacturer's warranty