Stroboscope, 7 Led Array, 30 to 300,000 FPM
Model # 820-2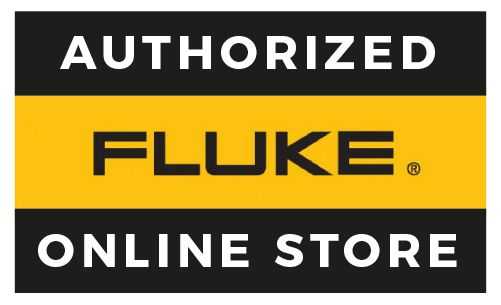 Use Coupon Code:
WELCOME25
Key Features
Brand:

Fluke

Model:

820-2

Warranty:

2 years manufacturer's warranty
See Full Product Details
Important Information: Ensure Genuine Products and Warranty Coverage
This item is eligible for return.
Orders over AED 99 ship free in the UAE.
Want to know when it's back in stock?
COD


Product Information
Fluke 820-2 Stroboscope, 7 Led Array, 30 to 300,000 FPM is a product engineered with precision, delivering exceptional performance
with features like highintensity 7LED array – 4800 Lux @ 6000 FPM30cm, high efficiency LED solidstate light source with uniform flash characteristics allows for higher flash rates – 30300000 FPM flashes per minute and digital pulse width modulation for exceptionally sharp images at high speeds.
Maintive brings to you 100% genuine Stroboscopes from Fluke at your doorstep with fast shipping, multiple and secure payment methods and easy returns. Order 820-2 Stroboscope, 7 Led Array, 30 to 300,000 FPM today at the best price only from Maintive.
Features
High-intensity 7-LED array – 4;800 Lux @ 6;000 FPM/30cm
High efficiency LED solid-state light source with uniform flash characteristics allows for higher flash rates – 30-300;000 FPM (flashes per minute)
Digital pulse width modulation for exceptionally sharp images at high speeds
Rugged; durable design utilizes solid-state LEDs with no filaments; gases; hollow cavities; or glass – (1 meter drop)
Includes digital pulse width modulation for exceptionally sharp images at high speeds
Provides rugged, durable design that uses solid-state LEDs with no filaments, gases, hollow cavities, or glass; (1 meter drop tested)
Features quartz-accuracy control system for high accuracy–0.02% (+/- 1 digit)
Provides a multi-line LCD display
Includes advance or retard flash timing for viewing gear teeth, cutting surfaces, repeats, or drifting equipment
Items Included
Protective case
External trigger connector
Specifications
Size (HxWxL)

5.71 cm x 6.09 cm x 19.05 cm (2.25 x 2.4 x 7.5 Inches)

Weight

0.24 kg

Operating temperature

0 °C to +45 °C

Range

30 to 300,000 FPM, 0.5 to 5000 Hz

Accuracy

0.02%

Emission output

4,800 lux @ 6000 FPM at 30 cm

Warranty

2 years manufacturer's warranty
Size (HxWxL)

5.71 cm x 6.09 cm x 19.05 cm (2.25 x 2.4 x 7.5 Inches)

Weight

0.24 kg

Operating temperature

0 °C to +45 °C

Range

30 to 300,000 FPM, 0.5 to 5000 Hz

Accuracy

0.02%

Emission output

4,800 lux @ 6000 FPM at 30 cm

Warranty

2 years manufacturer's warranty