Battery Analyzer, 600V DC with BTL10 Basic Test Lead Set
Model # BT510
AED 19,898.00
Incl. of VAT
Limited Stock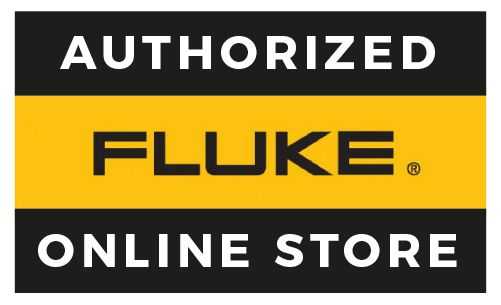 Use Coupon Code:
WELCOME25
Key Features
Brand:

Fluke

Model:

BT510

Warranty:

3 years manufacturer's warranty
See Full Product Details
Important Information: Ensure Genuine Products and Warranty Coverage
This item is eligible for return.
FREE delivery in the UAE

Delivery
Friday, Dec 8
FREE

Click & Collect
Today, 9:00 AM - 4:30 PM
FREE
Want it Today?
Select Click & Collect on checkout within the next 4 Hours, 10 minutes.
COD


Product Information
Fluke BT510 Battery Analyzer, 600V DC with BTL10 Basic Test Lead Set is a product engineered with precision, delivering exceptional performance
with features like battery Voltage – During the internal resistance test Fluke Battery Analyzers also measure the voltage of the battery under test, discharge Volts – The Discharge mode collects the voltage of each battery multiple times at a user defined interval during a discharge or load test Users can calculate the time a battery takes to drop to the cutoff voltage and use this time to determine the capacity loss of the battery and ripple Voltage Test – Measures unwanted residual ac component of the rectified voltage in dc charging and inverter circuits Allows users to test ac components in dc charging circuits and find one of the root causes of battery deterioration.
Maintive brings to you 100% genuine Battery Analyzers from Fluke at your doorstep with fast shipping, multiple and secure payment methods and easy returns. Order BT510 Battery Analyzer, 600V DC with BTL10 Basic Test Lead Set today at the best price only from Maintive.
Features
Battery Voltage – During the internal resistance test; Fluke Battery Analyzers also measure the voltage of the battery under test
Discharge Volts – The Discharge mode collects the voltage of each battery multiple times at a user defined interval during a discharge or load test. Users can calculate the time a battery takes to drop to the cut-off voltage and use this time to determine the capacity loss of the battery
Ripple Voltage Test – Measures unwanted residual ac component of the rectified voltage in dc charging and inverter circuits. Allows users to test ac components in dc charging circuits and find one of the root causes of battery deterioration
Meter and Sequence Modes – The Meter mode is used for a quick test or troubleshooting. In this mode you can save and read the readings in a measurement or time sequence. The Sequence mode is for maintenance tasks with multiple power systems and battery strings. Before a task starts; users can configure a profile for the task for data management and report generation
Threshold and Warning – Users can configure a maximum of 10 sets of thresholds and receive a Pass/ Warning/ Fail indication after each measurement
Intercell Strap Resistance Test and Data Management – Measures the resistance of the intercell connection between batteries in a string.
AutoHold – When AutoHold is turned on, a reading is captured when it remains stable for 1 second. The reading is then released when a new measurement starts
AutoSave – When AutoSave is turned on, measured values are saved to internal memory automatically after an AutoHold reading is captured
Comprehensive logging – All measured values are automatically captured during testing and can be reviewed on the instrument before downloading for on the-go analysis
Items Included
Battery analyzer
4-wire test pin (set)
BTL10 Basic Test Lead (set)
TL175 TwistGuard Test Leads with adapter
BP500 lithium-ion battery
BC500 AC charger
Mini-USB cable
Shoulder strap
Belt strap
Magnetic hanging strap
FlukeView Battery Management
Software
Soft carrying case
Spare fuses (2)
Zero Ohm Calibration Resistor
Specifications
Type

Analyzer

Battery Resistance

3mΩ to 3000mΩ

DC Voltage

6V to 600V

AC Voltage

600V

Frequency

500Hz

AC Voltage Ripple

600mV, 6000mV

Size

22 cm x 10.3 cm x 5.8 cm

Operating temperature

0 °C to 40 °C

Storage temperature

-20 °C to 50 °C

Lithium-ion battery charging temperature

0 °C to 40 °C

Warranty

3 years manufacturer's warranty
Type

Analyzer

Battery Resistance

3mΩ to 3000mΩ

DC Voltage

6V to 600V

AC Voltage

600V

Frequency

500Hz

AC Voltage Ripple

600mV, 6000mV

Size

22 cm x 10.3 cm x 5.8 cm

Operating temperature

0 °C to 40 °C

Storage temperature

-20 °C to 50 °C

Lithium-ion battery charging temperature

0 °C to 40 °C

Warranty

3 years manufacturer's warranty