Electrical Tester,CAT IV 600V, 1000V
Model # T6-1000/EU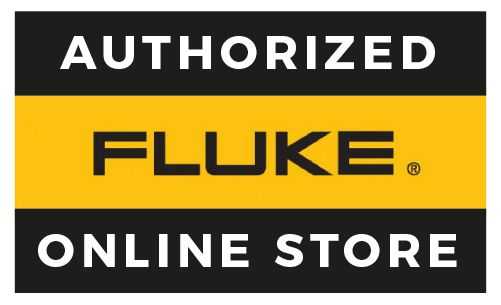 Use Coupon Code:
WELCOME25
Key Features
Brand:

Fluke

Model:

T6-1000/EU

Warranty:

2 years manufacturer's warranty
See Full Product Details
This item is eligible for return.
Orders over AED 99 ship free in the UAE.
Want to know when it's back in stock?
COD


Features
FieldSense technology for ac voltage, current and frequency measurement without making electrical contact to live voltage*
Simultaneous voltage and current display – shows all power supply measurements at a glance for efficient trouble shooting
1 to 1000 V ac or dc (T6-1000)
0 to 200 A ac
Be faster and safer: No need to open covers or remove wire nuts.
Be more efficient: Simultaneously measure voltage and current.
Be everywhere: 17.8 mm open fork is widest in the industry; measure up to 200 A on 4/0 wires (120 mm2).
Items Included
Fluke T6-1000 Electrical Tester Attached Test Leads
with Removable 4mm Removable Probe Caps User's Manual / Quick Reference Guide
Specifications
Voltage

1000V AC TRMS

Current

200A AC TRMS

Frequency

45-66 Hz

Resistance

2000Ω to 100kΩ

Dimensions

61.1 x 259.3 x 43.8 mm

Jaw opening

17.8 mm

Weight

0.35 kg (0.78 lb)

Operating Temperature

-10 °C to +50 °C (14 °F to 122 °F)

Storage Temperature

-30 °C to +60 °C (-22 °F to +140 °F)

Altitude Operating

2,000 m (6,562 feet)

Storage

10,000 m (32,808 feet)

Relative Humidity

0% to 90%, 5 °C to 30 °C (41 °F to 86 °F)

Temperature coefficient

0.1 x (specified accuracy) / °C for <18°C or >28 °C

Calibration

1-year calibration cycle

Warranty

2 years manufacturer's warranty
Voltage

1000V AC TRMS

Current

200A AC TRMS

Frequency

45-66 Hz

Resistance

2000Ω to 100kΩ

Dimensions

61.1 x 259.3 x 43.8 mm

Jaw opening

17.8 mm

Weight

0.35 kg (0.78 lb)

Operating Temperature

-10 °C to +50 °C (14 °F to 122 °F)

Storage Temperature

-30 °C to +60 °C (-22 °F to +140 °F)

Altitude Operating

2,000 m (6,562 feet)

Storage

10,000 m (32,808 feet)

Relative Humidity

0% to 90%, 5 °C to 30 °C (41 °F to 86 °F)

Temperature coefficient

0.1 x (specified accuracy) / °C for <18°C or >28 °C

Calibration

1-year calibration cycle

Warranty

2 years manufacturer's warranty